We are all spending a lot of time in our homes with self-isolation and social distancing these days and I know many people are starting to get a bit of cabin fever.
If you are like us, you are already dreaming of the next place you've always wanted to go to.
Rwanda to see the gorillas, anyone? That's our bucket list item.
It looks like it is going to be a bit longer in self-isolation, so we thought we'd share some steps to help you make your home your own personal sanctuary.
Since we work from home, Dave and I spend a lot of time in our place.
In the past, we always had the knowledge that we'd be back on a plane in a couple of weeks.
But now, we aren't sure when that time will be.
With warnings coming in that the crisis could go on for months, we all want to make our time at home as comfortable as possible.
A Home Sanctuary for Travel Lovers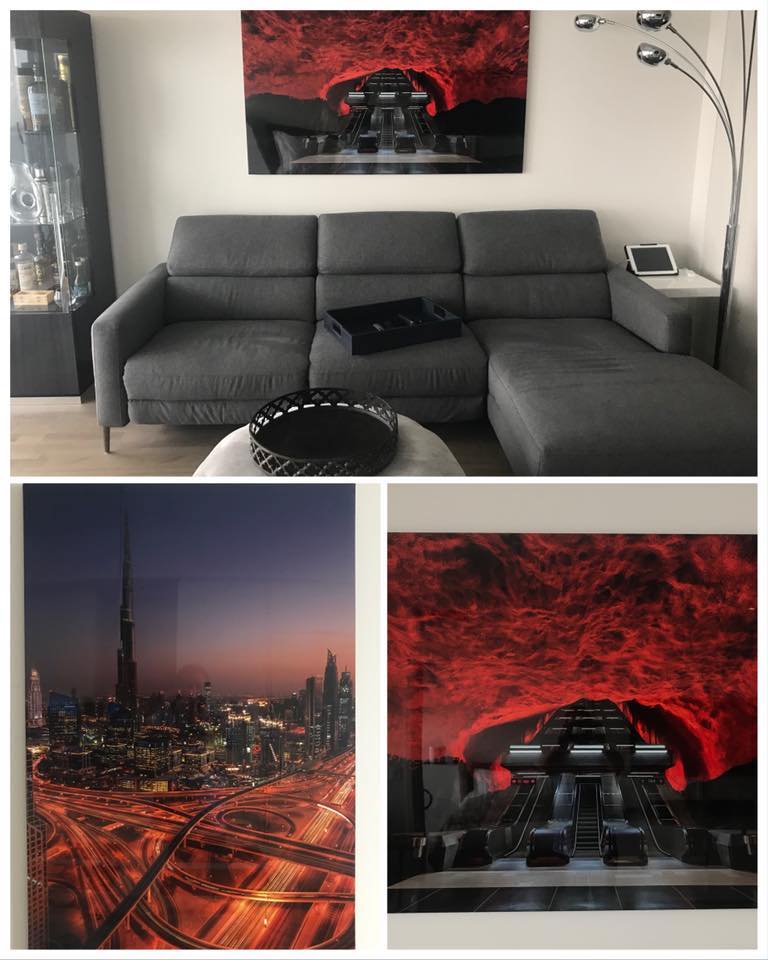 This can't last forever, and when it's over, people are going to want to travel more than ever.
But for now, let's see how we can make our home a sanctuary for travel lovers.
There are simple ways to make the daily routine feel like an international spa or a way to have things that surround us to inspire exploring the world.
So let's see some fun and creative ideas to turning our home into an inspiring travel sanctuary.
There are plenty of ways to keep our love of travel alive and here's how!
1. Make Your Favorite Travel Foods and Drinks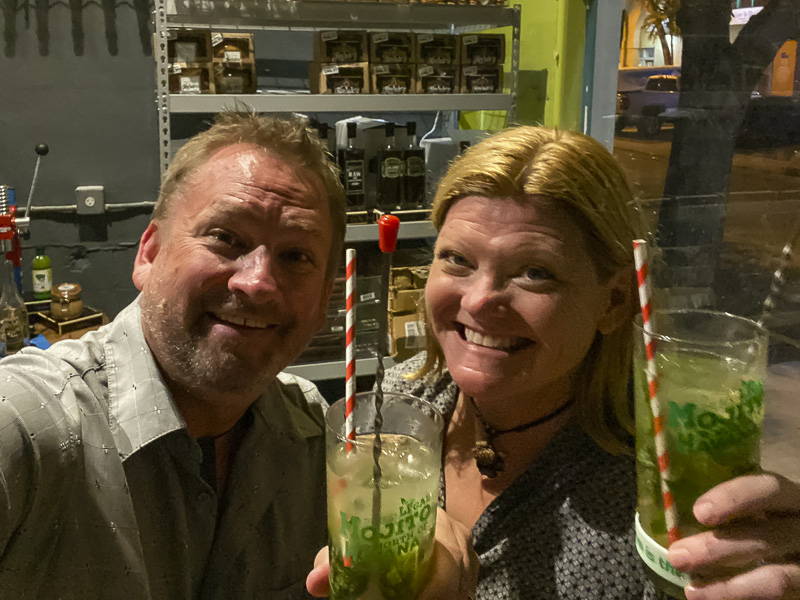 Cooking has been a top priority as we all self-isolate.
Now is the time to scour the Internet in search of that recipe for your favorite Green Curry from Thailand or Seafood Paella from Spain.
Dust off that spice rack and start getting creative. Food can instantly transport us to another destination.
We put on a soundtrack from Cuba, crank up the heat, make a mojito and cook up some tamales and we reminisce about Havana.
Now that's a great way to go traveling around the world.
2. Create a Place of Solitude
I get it, you can't turn your entire home into a sanctuary.
If you have kids and pets running around, you'll need to set aside a spot just for yourself.
Turn a room or a corner of your house into a meditation space.
For us, travel is like meditation.
If you can meditate a few minutes a day, you'll feel more relaxed and have a better sense of well-being.
Dim the lights, put on your new music playlist, have the essential infuser going and sit and be.
Focus on breathing and relaxing. Stretch if you need to. This is your time.
If things are crazy busy at home with the family, wake up 20 minutes early to have quiet time alone.
3. Use Meditation Apps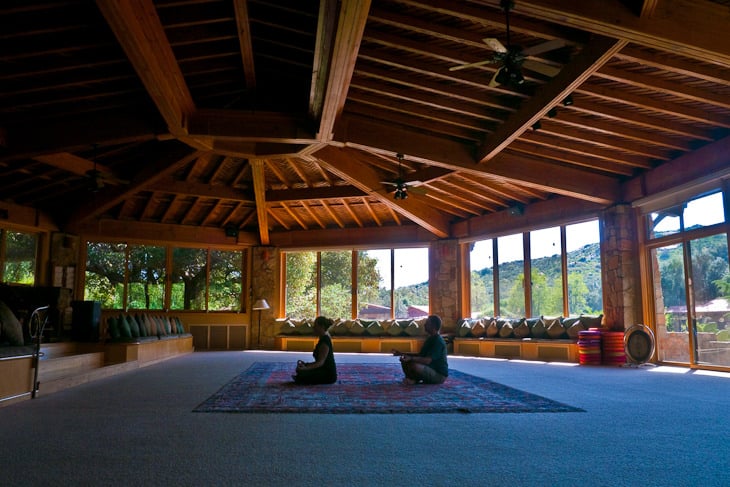 Many people are feeling overwhelmed by the crisis of today.
I know that we are feeling up and down each day. The future is very unstable and we don't know where we will be a year from now.
But by doing a guided meditation, we can learn how to relax the mind. Dave and I went to a few guided meditations in Toronto and it helped us immensely.
Many people pay big money to go on a meditation retreat. Well, now that you have the time on your hands, you can do a retreat on your own.
Arrange some pillows, dim the lighting, light some candles and make a quiet space to center yourself.
You don't have to hire someone or to an expensive retreat, there are online courses and even guided meditations on youtube that you can follow.
The Calm App offers a 7 day trial
4. Create a Spa Playlist
One of my favorite things about travel is going to the spa.
I love entering a relaxing sanctuary with soft music playing. It instantly takes me away.
Go to Spotify or Apple Music and check out meditation or spa music.
We love creating playlists from these lists and have them playing throughout the day.
It didn't feel like we're at the office or doing chores at home, instead, it feels like we are inside a relaxing spa.
5.Create a Travel Slide Show for your TV
Instead of looking at the same four walls each day, look at a slice of Paradise.
We have our favorite travel photos in an album that acts as a screen saver on our TV.
Since you have time on your hands, why not organize your vacation photos once and for all.
Put them into an album and beam a slide show to your TV.
If you have a Smart TV or an Apple TV, you can view your photos on the big screen.
If you don't know how to get your photos onto your television, Technolicious breaks down all the ways to connect your phone or computer to your TV so that you can see your travel memories.
6. Gather up your Travel Books
Dave and I love coffee table books.
We have books showcasing the best treks in the world, books that are dedicated to one destination filled with photographs and photo books from our favorite photographers.
We have guide books and novels that transport us out of the house for a little while and we get lost dreaming of far off destinations.
Gather up all your old books and put them out. Start browsing them and make a mess on the floor with them.
Get inspired for that moment when you can leave the house!
7. Essential Oils
Whenever we enter a spa around the world, there are always essential oils filling the room with a delicious aroma.
We love our essential oil Diffuser with soft lighting. It instantly takes us away to another place.
Each morning I fill it with water and choose Eucalyptus, Peppermint or Lavender to fill our living area with aromas.
If you don't have an infuser, there are ways to make scents out of spices in your spice rack.
Cinnamon, Rosemary, Vanilla, peppermint, and Thyme can be very aromatic.
We are all still allowed to go for a walk, find some pine branches to fill your room with an outdoor scent.
You can put the aromas into a jar, and use a carrier oil (olive oil, avocado oil or coconut oil) to help infuse the spices.
8. Make a Rock Garden
I know the actors in L.A. love crystals. They have healing powers, so they say.
Getting crystals delivered to your home is not a priority at this time, but we are still allowed to go for walks (in most places).
If you can get out to nature, look for some interesting rocks to bring home and put out in the window or in a corner.
I know that many hotels and resorts have rock gardens and displays to give a healing vibe.
Having a little outdoors inside can give a feeling of relaxation.
9. Rearrange the Furniture
To us, travel is about a change of scenery or a change in perspective.
If you want to create a feeling of change in your house, it can be as simple as moving the furniture.
If you've had a chair in the same place for years, why not try it by the window.
Move things around and try something new. You don't have to go overseas to make changes in your life.
We find that just changing the scenery can help uplift our spirits a bit.
10. Declutter
We all have time on our hands now that we're in isolation and what better time than to do some Spring Cleaning.
I know I always say "I wish I had some time, I'm going to clean out that closet" Well, now's the time.
Go through the room that you are turning into your little travel sanctuary and clean it out.
Your surroundings can really play with your emotions. If there's a mess all over the place, you can feel stressed.
Plus, organizing can be very therapeutic. As people are feeling more stressed at this time, doing a little decluttering therapy will do just the trick.
Once you are finished, you'll have a space that is welcoming and relaxing to spend some time enjoying a travel book, do some stretching or practice meditation.
Just like we enjoy packing light, we also enjoy keeping the clutter to a minimum.
11. Watch Movies to Inspire Travel
I love watching movies where destinations are the start. Movies like Vicky Christina Barcelona or In Bruges are great examples of not only great stories, but movies that showcase the destination.
End your day with a great travel movie so that you go to be dreaming of far off destinations rather than thinking of the grim state of the world.
We have all day to watch the news, end the night on a high note for a good night's sleep to make you ready to tackle another day in isolation,.
There are many ways to escape the home.
Dave and I commented that there has never been a better time in history to be confined to a house.
With communication apps, movies at our fingertips, and books that we can read on our kindles or iPads, there is a lot we can do indoors.
Sure, it's not ideal but at least we have options and can make the most of being home in this difficult time.
Let us know other ways you are keeping your travel spirit alive.